Mini Digger Hire in Wokingham, RG40
Welcome to M&S Groundworks & Grab Hire Ltd.
We undertake all aspects of work to a formation level. Professional and fully qualified in Wokingham, RG40.
Mini Digger Hire Wokingham, RG40
If you're looking for a company to supply you with a mini digger & driver hire for your groundworks project then contact us today. At M&S Groundworks we offer high quality and affordable mini digger hire to Wokingham, RG40.
We also have a full range of 360 degree rubber tracked excavators which are available for hire and a new Hitachi 1.8 tonne digger along with an experienced, licensed & insured driver! Our excavators guarantee a tailor made solution to the working needs of each individual client. Ensuring your groundworks project goes as smoothly as possible.
We completely rely on customer recommendations for repeat and new business so you can rest assured that we can fully cater for all your needs and because of this we have forged a strong relationship in the area.
Our machines are well maintained and have to pass a number of safety checks before going out on any site. Along with all our drivers who are all fully trained to the highest level and fully licensed and insured.
Depending on your project requirements we are able to source and hire any other plant equipment you may need from our extensive list of reliable contacts built up over the last 10 years, giving you peace of mind and the satisfaction of knowing you have the highest quality available.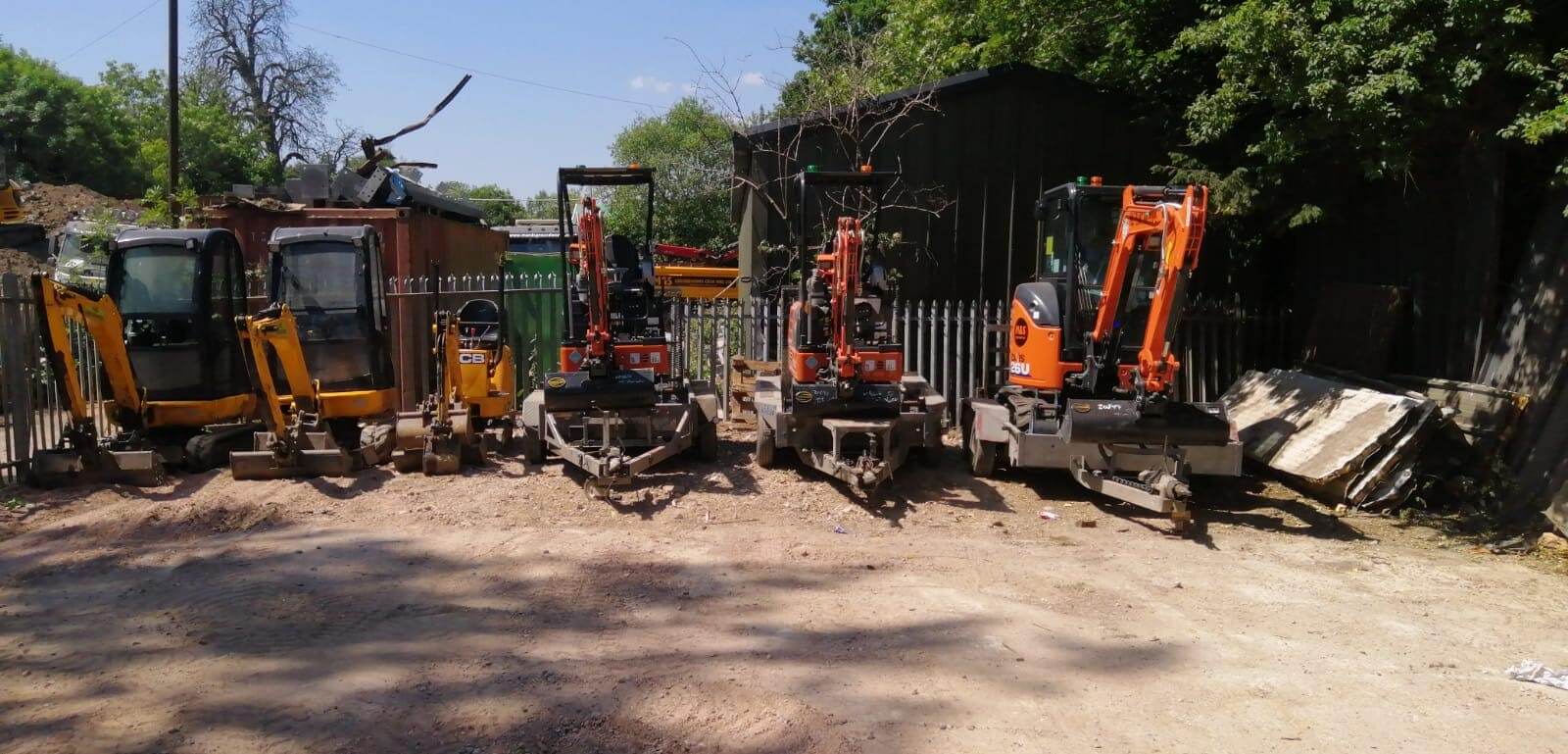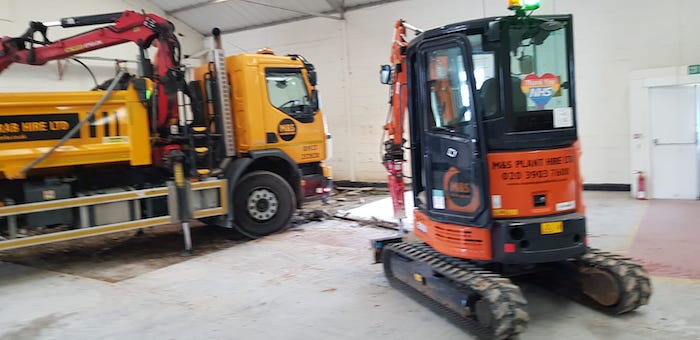 Since 2005
15 years providing London, Hertfordshire and Middlesex with Groundwork services.

Licensed & Insured Drivers
All of our drivers are fully licenced and insured to carry out work to the highest standard.

Price Promise
We offer some of the best rates. We won't be beaten on value & service.
We specialise in providing top quality mini digger hire. Our range of mini diggers can be used on a variety of projects. We know that you want a machine that best suits your working environment and can help you complete your project as smoothly as possible with the stress and damage risks kept to a minimum. We have successfully provided high standard mini digger hire to many customers. Our mini diggers are perfectly suited for general construction, landscaping, clearance, digging and utility works. Whatever your plant hire needs are, we have a mini digger to suit you. Our efficient delivery will ensure your project proceeds as planned. We aim to provide the most affordable mini digger service without compromising on quality. To get the job done professionally and efficiently use our mini digger hire service today. All quotations are free of charge with no obligation so please feel free to get in contact with one of our qualified team members where they will be able to assist you further. We believe our rates are the most competitive in the area so please get in touch with us today to find out how we can make your groundworks project simple.
Mini digger specifications
Grab Hire
Our grab services are able to offer to the domestic, building and industrial sectors.

Groundworks
We undertake all aspects of work to a formation level. Professional and fully qualified.

Muck Away
Cost effective, quick and highly efficient muck away services for domestic and commercial clients.

Plant Hire
Excavators to diggers, all come with an experienced, licensed & fully insured driver.

Site Clearance
We can remove your waste and materials in bulk and dispose of your unwanted waste safely.

Bulk Earth
Our 8 wheel lorries which have the capacity to remove up to 20 tonnes worth of surplus soil.