With an impressive fleet of vehicles, we're equipped to assist with both domestic and commercial projects, no matter how large or small.
From muck away and site clearance, to garden waste removal and aggregate supply, we provide the perfect solution with grab hire throughout Uxbridge.
Designed specifically for haulage and waste removal, our high performing vehicles provide an efficient and simple alternative to hiring multiple skips – a fantastic way to save valuable time and money. As a trusted company and licensed waste carriers, we always take care to dispose of any waste that we collect appropriately, looking to recycle as much as we can, in an effort to contribute to lowering the industry's environmental impact. When working with M&S Groundworks, you can feel rest assured in knowing that we are fully compliant with the most up to date Environment Agency Standards.
The grab hire service provided by M&S Groundworks isn't just useful for clearances and waste removal… our grab trucks offer themselves as the perfect equipment for the transportation of materials, making the process quicker and easier. At M&S Groundworks, we supply an array of aggregates for delivery across Uxbridge.
So why choose M&S Groundworks?
We tailor our service to meet your projects requirements. We never fail to provide friendly, professional and honest customer service. We keep things hassle free, doing all of the hard work for you! We provide quick and efficient service for all sizes of projects.We work with domestic and commercial projects.
Get in touch with our friendly and professional team today for more information about our grab trucks available for hire in Uxbridge, or for a free quote. Alternatively, you can complete the quick and easy online contact form, for a rapid response. Whatever you're looking for, our team are always happy to help!
Grab Truck Specifications
Overall Width (excluding mirrors): 2.6m
Overall Width (including mirrors): 3.2m
Overall Length: 9.1m
Overall Height: 3.7m
Max Grab Reach: 7.6m
Load Capacity: 13 Cu Mtrs
Load Capacity (MAX): 17 Tonnes
Gross Vehicle weight: 32 Tonnes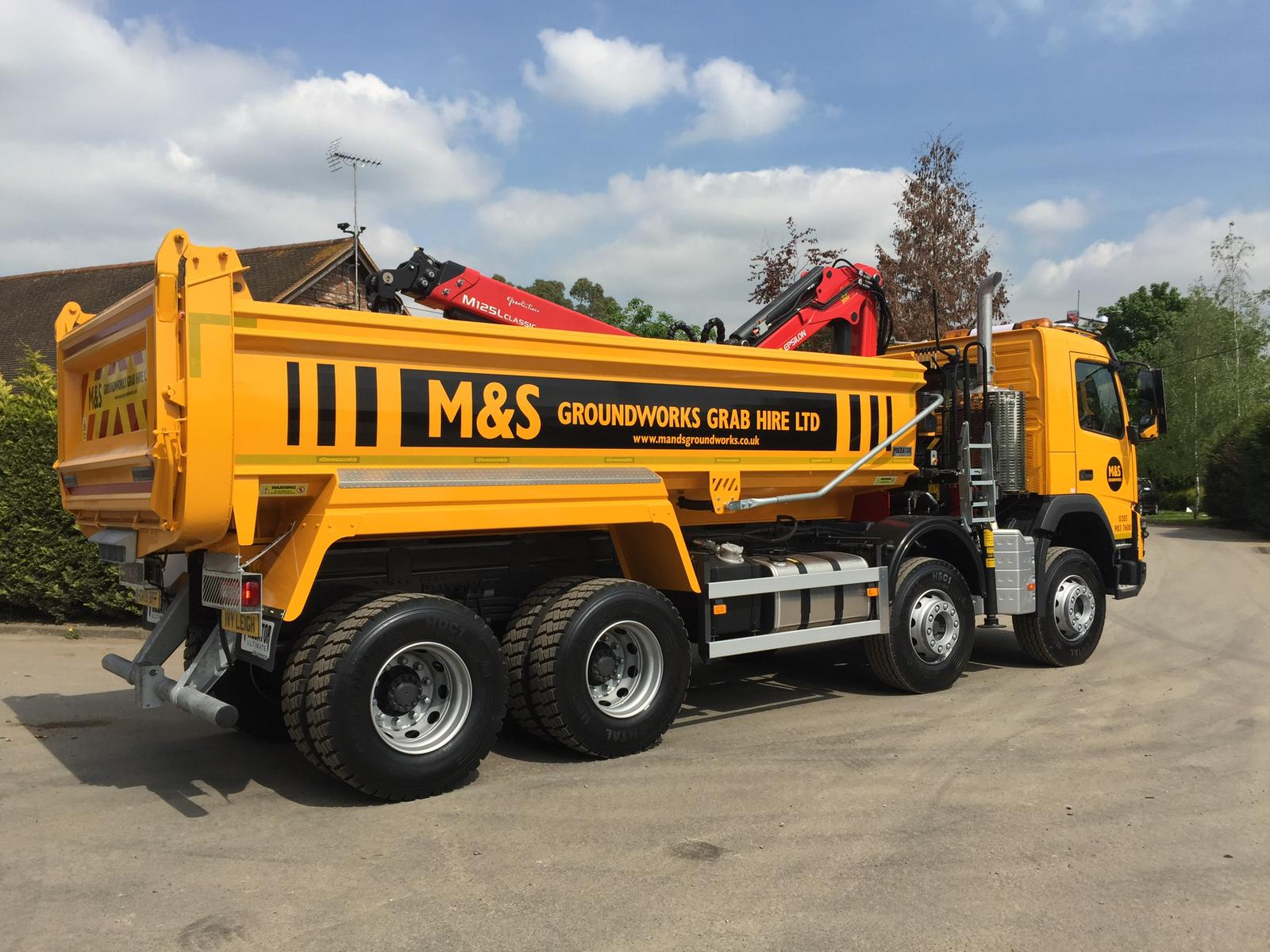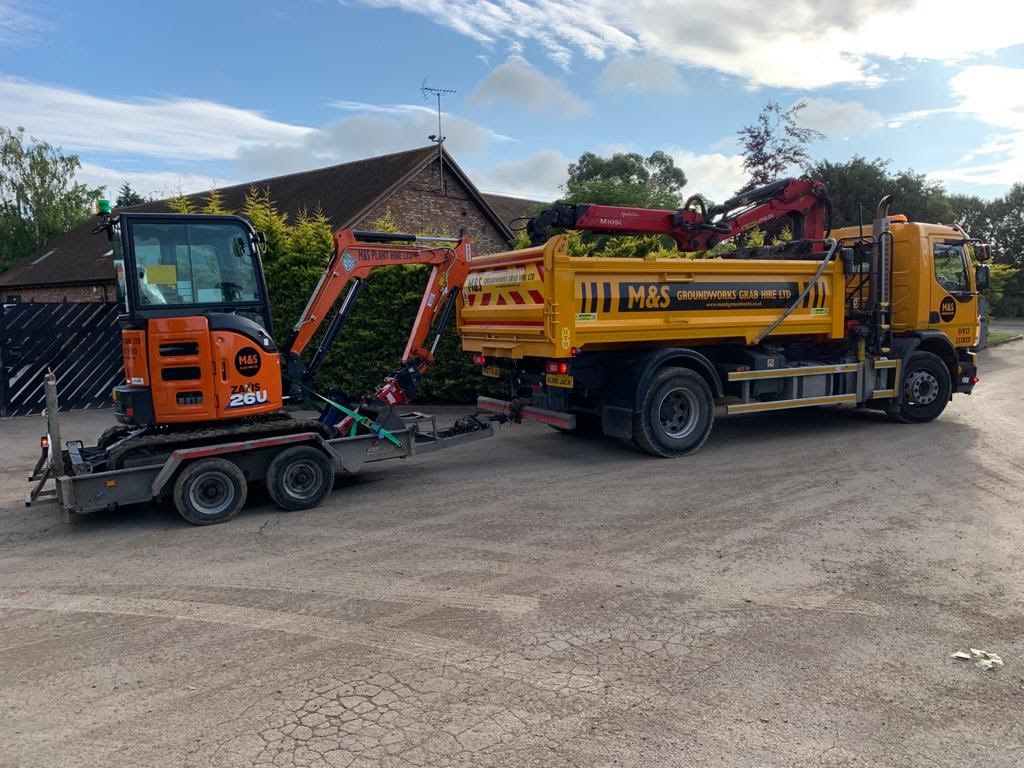 Since 2005
15 years providing London, Hertfordshire and Middlesex with Groundwork services.

Licensed & Insured Drivers
All of our drivers are fully licenced and insured to carry out work to the highest standard.

Price Promise
We offer some of the best rates. We won't be beaten on value & service.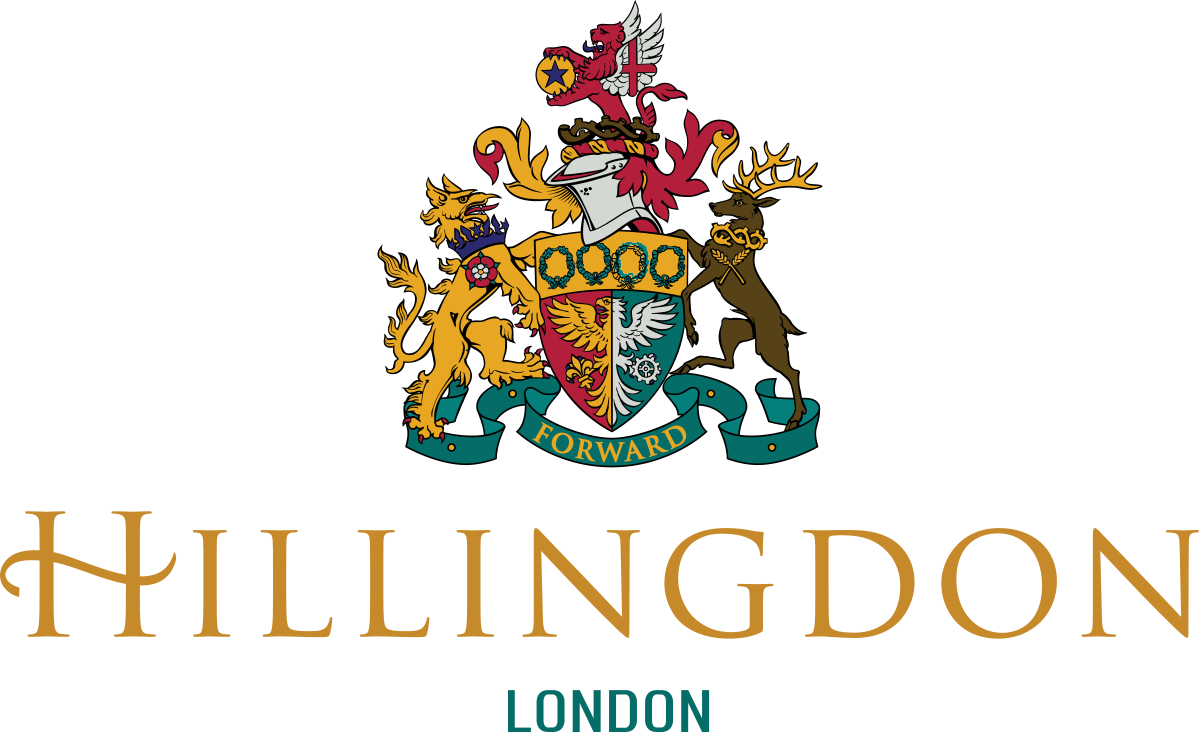 Hillingdon Council for Uxbridge
Grab Hire
Our grab services are able to offer to the domestic, building and industrial sectors.

Groundworks
We undertake all aspects of work to a formation level. Professional and fully qualified.

Muck Away
Cost effective, quick and highly efficient muck away services for domestic and commercial clients.

Plant Hire
Excavators to diggers, all come with an experienced, licensed & fully insured driver.

Site Clearance
We can remove your waste and materials in bulk and dispose of your unwanted waste safely.

Bulk Earth
Our 8 wheel lorries which have the capacity to remove up to 20 tonnes worth of surplus soil.